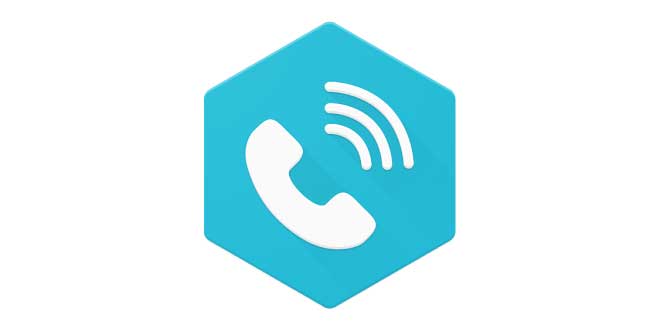 Call U.S. and Canadian phones for FREE with FreeTone: get your own real US or Canada number and start calling! FreeTone is the only free calling app for UNLIMITED calls & texts to ALL real US and Canada phone numbers. No trials, no hidden costs, absolutely FREE!
Invite your family & friends to FreeTone and make unlimited free calls anywhere in the US, and in Canada. Enjoy FREE CALLS and FREE VIDEO CALLS with your FreeTone contacts on Android and other platforms. Send messages and voice notes, share photos and videos with your contacts easily for FREE with FreeTone.
Turn your Android phone and/or tablet into a virtual phone with a real US or Canadian number. FreeTone uses WiFi to provide free online calling, and if you already use 3G, 4G, or LTE data on the go, your new phone number is available 24/7.
Contrary to similar apps, you do not have to pay anything or earn credits to call any US or Canadian number, whether they use the same app as you do or not. Watch out for their fine print; FreeTone charges you nothing to make phone calls to US or Canada phones, landline and cellular.
What makes FreeTone different?• FREE own private number for your smartphone and tablet
• FREE calls to all U.S. and Canadian phone numbers, independent of area or carrier
• FREE texts (real SMS messages) to all U.S. and Canada phones
• EASY to sign up using your email, or with your Facebook or Google account
• EASY to access your account across all mobile devices
• EASY to invite friends & family for free calls anywhere in the world
• BETTER calling quality and network speed among VoIP providers
• BETTER battery usage for maximum battery efficiency
• BETTER than Skype, Viber, Hangouts, Pinger, Talkatone and other calling apps*
Why is FreeTone the ultimate free calling app:
• Sign up with your email or simply with your Google account or your Facebook account
• Get your own unique FreeTone phone number when you sign up
• Place calls from your own FreeTone phone number
• Make free calls outbound, and enjoy FreeTone minutes inbound
• Receive and send text messages (SMS) from your own FreeTone number
• Enjoy FreeTone's exclusive high speed VoIP technology with your private online phone
• Enjoy Free HD Voice and Video Calls to other FreeTone app users
• Record and send high quality voice notes to your friends
• Send and receive large pictures & videos from your Android phone to any device
• Enjoy group texting features & share text, photos and videos easily with your friends
• Stay online with active push notifications and never miss an important text
• Invite your friends via email or share using other apps
* FreeTone is better than other calling apps, because:
• Unlike the Skype app, you do not have to pay for calling real numbers in the US or Canada
• Unlike the Viber app, your contacts do not have to be Viber users to be able to call them for free
• Unlike the Hangouts app, you do not need to have a Google account to sign up
• Unlike the Pinger app, you do not have to earn credits to make phone calls to the US or Canada
• Unlike the Talkatone app, you do not have to buy new outbound minutes for unlimited calling
FreeTone offers you the ultimate high quality online calling experience as the best FREE Internet phone available on Android smartphones and tablets. FreeTone uses VoIP technology over WiFi to connect you with real phones. Simply call any US or Canada phone number for free, whether your friend owns a landline, cellphone or a smartphone.
– Limitations apply
– Subject to FreeTone's Terms and Conditions
– For outbound calls to the US and Canada, calling is free with FreeTone
– Hawaii, Alaska and some other territories are not supported in the free bundle
– For inbound calls to your personal number, the first five hundred minutes are complimentary, with the ability to receive calls to your FreeTone number for a minimal extension fee
Help us improve FreeTone: http://textme.zendesk.com